• DISCOVER THE LUXURY ACCOMMODATIONS OF OUR MAJALENGKA HOTEL •
Enjoy unsurpassed luxury in an exceptional hotel in Majalengka designed to reflect pure elegance and modern style. Designed for discerning travelers who expect the best, whether visiting West Java for business or leisure or pilgrimage, our lavishly-appointed hotel rooms offer an accommodation that is a seamless blend of comfort and style with exceptional amenities. Â Guests will enjoy access to our exceptional pool, state of the art fitness facilities and a plethora of the best dishes of West Java at our Terasering restaurant and Host coffee shop.
Experience Other Rooms at Horison Ultima Kertajati
Ideally located on the higher floors of our hotel, our Deluxe rooms are among the largest in the city and boast sensational views of paddy, or our expansive swimming pool and the city skyline.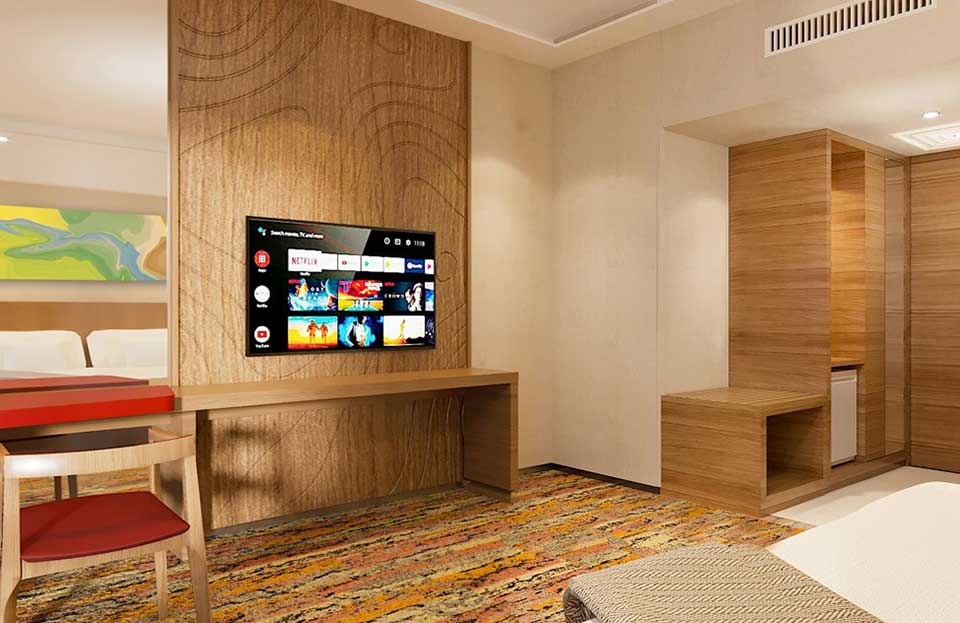 Restful sanctuaries with 31m2 of luxurious living space, Deluxe Executive rooms offer stellar accommodations for guests seeking a peaceful escape from everyday life.
Offering 35m2 of well-appointed living space, the Junior Suite rooms at our luxury hotel provide guests with a restful sanctuary complete with plush furnishings.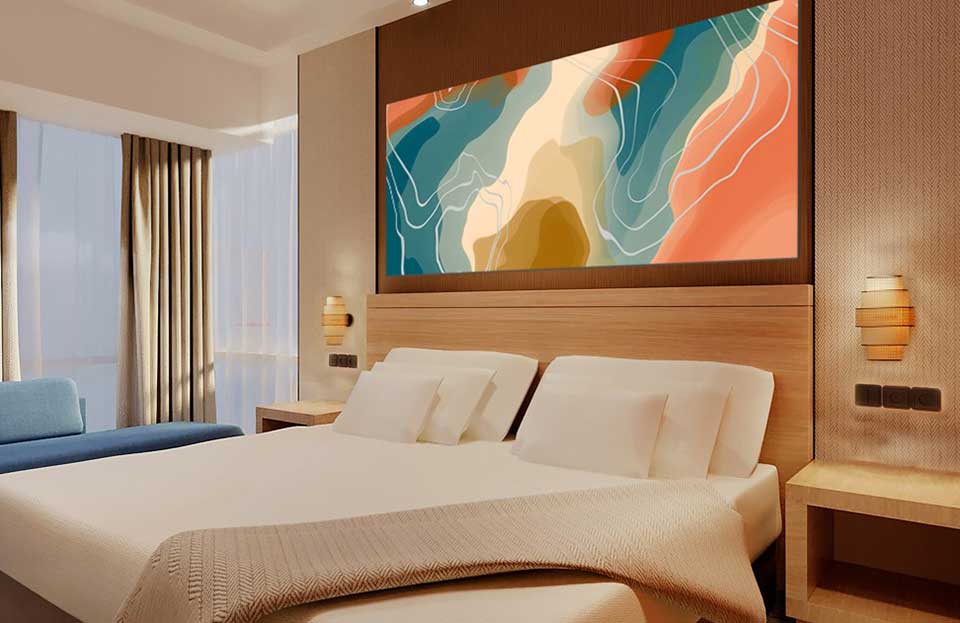 Relax on the couch and enjoy your favorite program on the 52-inch smart TV with local and international channels or check emails at the spacious desk with high speed Internet access.